10 things tourists miss in DC
Washington, D.C. has been my home for the last four years. It is a wonderful place I'd recommend to anyone looking for a moderately large city with great nightlife, culture, food, and fitness options. Like many residents of the District, I am not native to the area but have enjoyed spending my time here exploring all there is on offer.
Many people that come to the area as tourists very rarely venture beyond the National Mall and a select few historical sites. But in doing so they miss many things the city has to offer. It would be like visiting New York City and only seeing Liberty Island, the Empire State Building, and Central Park.
So I wanted to put together my top 10 sights for any of my readers who get a chance to visit our nation's capitol. In no particular order:
Eastern Market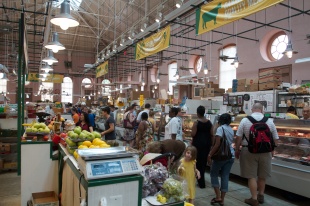 Built in 1873 and operated continuously until a severely damaging fire in 2007, Eastern Market has been a staple of daily life for Capitol Hill residents for more than a century. The building was renovated and reopened just before I moved to the area. I love visiting on weekends when there are a ton of outdoor vendors selling knick-knacks, art, and food items. Inside are the regular vendors including butchers with any cut of meat you could imagine, bakers, and a fishmonger. I love just going to browse.
Dumbarton Oaks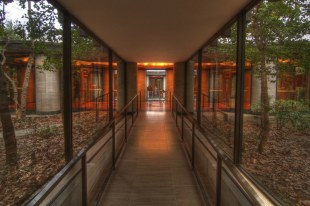 The museum, manor house, and grounds that make up the Dumbarton Oaks property in Georgetown offer a nice retreat from the bustle of the city and sightseeing overload. The house was most recently owned by Robert and Mildred Bliss, a diplomat and wealthy heiress, from 1920 until 1940 when they deeded the property to Harvard University. It now sits as a private museum showcasing the Bliss's collections of Pre-Columbian and Byzantine art as well as a wonderfully preserved manor house and garden complex. The museum is always free and is closed on Mondays. The house and gardens are free in the winter and $8 for adults in summer.
Rock Creek Park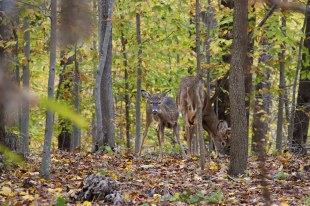 At more than double the area of Central Park in New York City, Rock Creek Park is oftentimes completely unknown to visitors. It follows the creek of the same name as it bisects the District of Columbia from the northern border with Maryland down to the Potomac river to the south. The National Zoo is wholly enclosed within the park as well as hundreds of hiking, biking, and walking trails. My commute to work every day takes me on the scenic Beach Drive through the park. This is a great free way to enjoy the great outdoors in the middle of a major city!
DC Beer Scene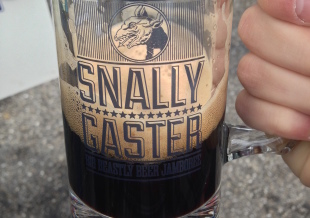 DC's first full-scale production brewery opened just three short years ago! DC Brau runs a great lineup of canned beers and hosts growler fills and brewery tours on Saturdays. They are now joined by a half dozen other breweries and there are many bars specializing in every style of beer imaginable. The city also plays host to several beer events, my favorite of which is Snallygaster. It takes place every fall and is run by the folks at Neighborhood Restaurant Group, one of the largest and most successful food purveyors in the region.
Kayaking the Potomac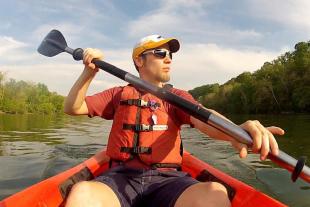 Living near the coast in summer means many things – beach days, warm weather, and enjoying the sun. For me, more than all those things combined, being out on the water, is my favorite summer pastime. In DC, we have two large bodies of water, the Anacostia and Potomac rivers. A favorite local activity is kayaking these rivers. My pick for kayaking is the Key Bridge Boathouse in Georgetown.
Live Music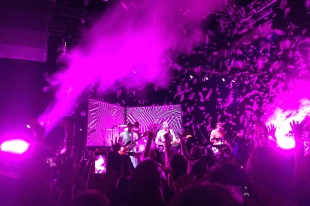 Being a moderately sized city on the East coast of the United States and only a four-hour drive from NYC, DC sees top bands and music tours regularly passing through. There are several large venues located outside of DC's borders with Wolf Trap in Virginia and Ram's Head in Maryland. But my favorite are the smaller intimate stages inside our city. The most well-known and storied location is the 9:30 Club. At its location at the eastern end of U Street, the venue holds 1200 people and has hosted the likes of Bob Dylan, deadmau5, and Beastie Boys. There are also numerous other small acts and stages in most hot neighborhoods in town. Check out listings for shows in H Street, U Street, and Columbia Heights.
Neighborhood Festivals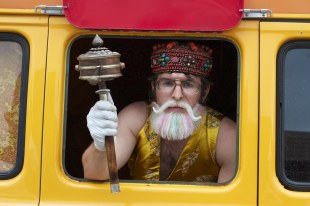 A big part of DC that endears so many of its adopted children, is its strong neighborhood culture. At just 68 square miles, the District is very compact and yet many of its neighborhoods have unique and varied cultural landscapes. To celebrate these storied histories, most neighborhoods in the city host festivals in the fall. The biggest and best of these festivals is the H Street Festival in the northeastern edge of the Capitol Hill neighborhood. The festival, which is attended by over 125,000 people, covers 10 city blocks and features area restaurants, bars, musicians, and artists. Look for it in late September.
Outdoor Sports
Residents of DC have regularly been ranked as some of the fittest in America. They love getting outdoors whether it is a hike through Rock Creek Park, running with their dog at the local dog park or playing in one of the hundreds of organized sports leagues. I personally played ultimate frisbee with the Washington Area Flying Disc Club (WAFC) for 3 years and loved it. There are leagues for everything from bocce ball, volleyball, softball, to kickball.
Union Market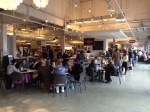 One of my favorite places in the whole city, Union Market opened to the public in the fall of 2012 and hasn't stopped growing yet. The gourmet food hall features over 40 vendors serving up oysters, charcuterie, to-go food options, wine, fish, and more. My favorites are Red Apron butchers (from the Neighborhood Restaurant Group mentioned above) and TaKorean Korean-style tacos. There is also a full service restaurant, several small craft stores and there is also some special event going on. In the summer the venue even hosts drive-in movies projected on the side of its white brick building.
Shop Local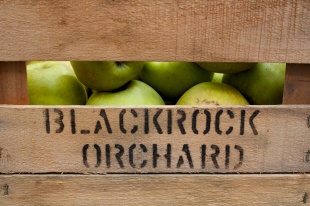 Lastly, it is important to support the local restaurants, artisans, and farmer's markets of any place you visit. I loathe seeing tourists walk around in tie-dye t-shirts with I heart Washington scrawled in a gaudy font. There are so many things that are uniquely DC. Spend your cash on these instead. Try out mumbo sauce, eat at Ben's Chili Bowl, or shop in Barracks Row, Georgetown, or Capitol Hill.
And with that, get off the beaten path and explore this great city!